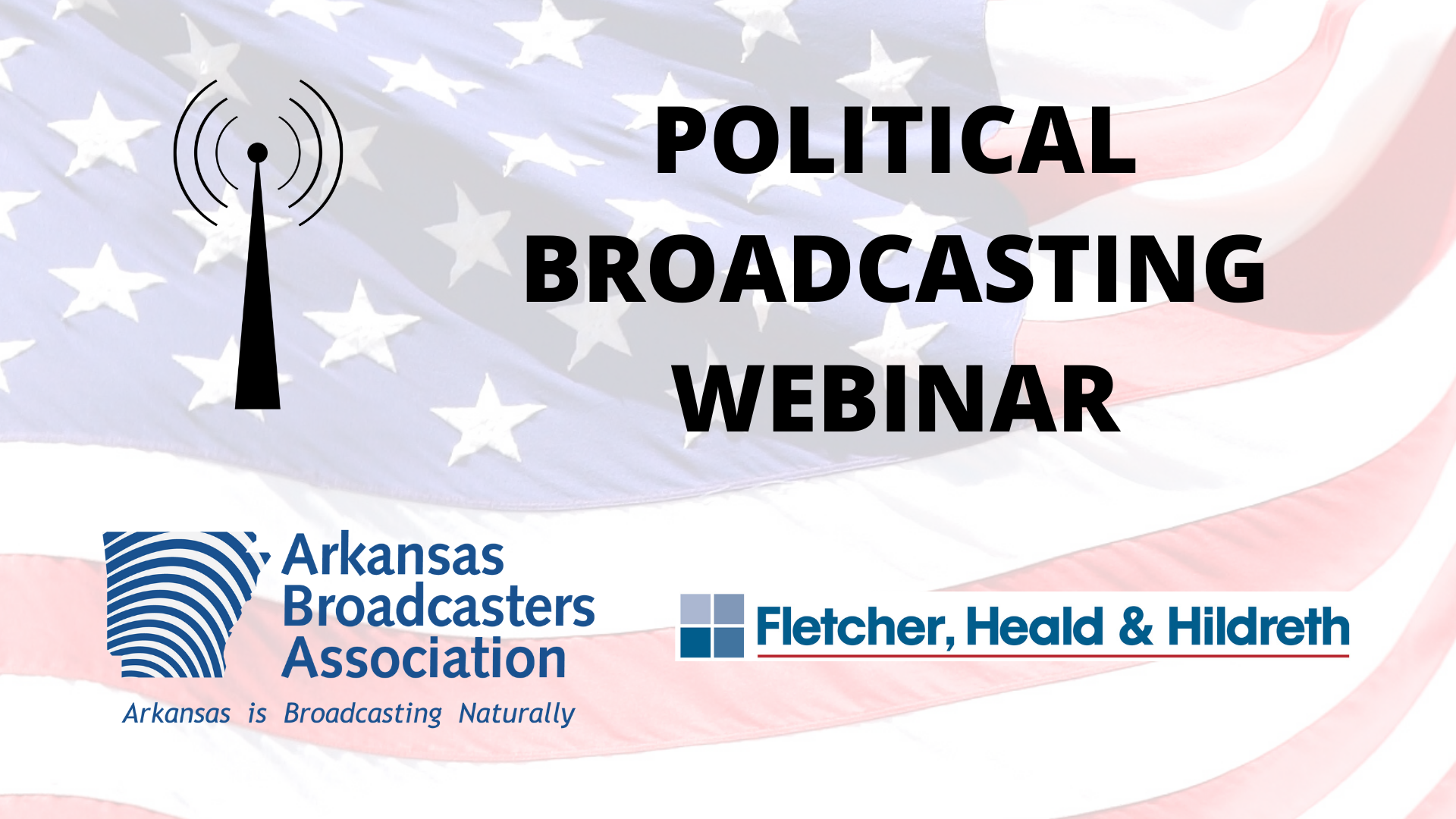 As election season approaches, the FCC has been scrutinizing broadcaster compliance with the political broadcasting rules and political file requirements like never before. Will YOU be prepared?
Fletcher, Heald & Hildreth attorneys Frank Montero and Sara Hinkle presented, accompanied by the FCC's own Political Broadcasting team, Bobby Baker, Gary Schonman and Sima Nilsson. Don't miss out on viewing the Q&A held at the end of the session. Find it in the Member Portal!
Topics discussed include equal time, lowest unit rate, issue ads, political file maintenance, FCC political consent decrees, as well as the most recent FCC revisions to the political broadcasting rules. Did you know there were revisions in January? With election season approaching, this is a must-see presentation for all broadcasters!
Log into the Member Portal today and find it under Resources: Political: Political Broadcasting Webinar. Don't have an account yet? Email us at mail@arkbroadcasters.org to get started!