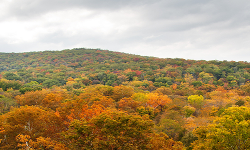 The Arkansas Broadcasters Association
Is Working For You...
The Arkansas Broadcasters Association has been serving radio and television stations across Arkansas since 1949. With more than 200 member stations and dozens of associate members, the ABA represents the interests of broadcasters at the federal and state level and offers services to broadcasters free or at significantly reduced rates. 
The ABA is the only trade association which supports, promotes and represents all television and radio broadcasters in Arkansas. A valuable resource for its members, ABA provides information about regulation, advertising, employee recruitment, education and training, and the myriad of issues affecting our changing industry.
As an ABA member, your station can take advantage of the many ABA services, including:
*Annual Convention, Sales Seminars and Industry Conferences. ABA's annual convention is a blend of professional working sessions, entertainment, awards ceremony and networking. In addition, the ABA sponsors seminars on sales and management training, changes in FCC rules and regulations and other issues of importance to broadcasters. ABA members attend these sessions free or at significantly reduced rates.
*Alternative Broadcast Inspection Program. Through this program, broadcasters can get mock FCC inspections from an ABA-contracted private inspector. Following completion of an inspection, stations receive a certificate that protects them against surprise inspections from the FCC for three years. ABA members pay significantly reduced fees for these inspections.
*Generator Grants. ABA members can apply for grants of up to $1,500 to help defray the cost of an emergency generator for their station.
*Information Resources. ABA fields general questions from members concerning FCC rules and regulations; political, liquor and gambling advertising, public file and license information and other broadcast issues. The ABA staff also responds to questions and concerns from the public, providing a better understanding of the role that broadcasters play in serving our state.
*Broadcast Scholarships. The ABA funds broadcasting scholarships at several Arkansas colleges and universities.
*Intern Program. The ABA will provide a stipend for qualified interns at member stations.
*Seminar Tuition Reimbursement. ABA provides tuition reimbursement for member stations that send employees to certain NAB, RAB and other selected seminars. Members are notified in advance of qualifying seminars and other restrictions that may apply.
*Station Directory. The ABA provides member stations with a directory of all radio and television stations in the state.
*Job Bank. Members may post job openings on the Association's web site. Many members have found qualified job applicants through ABA.
*Health Insurance.  Members have access to the Alpha and Bravo Health Insurance programs through the Allen Stewart Agency. The ABA Health Insurance program is sponsored by the Arkansas Society of Association Executives.
*FCC Actions. Working independently and with the National Association of Broadcasters and the National Alliance of State Broadcasters Associations, ABA has participated in the filing of numerous petitions with the FCC to help protect broadcasters. Topics of some recent filings include LPFM, EEO, Localism, EAS, DTV and Mandatory Program Recording.
*Legislative Advocacy. Last but not least, ABA is actively advocating on behalf of local broadcasters before the Arkansas General Assembly and the United States Congress. ABA monitors and helps influence the decisions made by government, making sure the voice of the Arkansas Broadcaster is heard before government policy is made. Over the years, ABA has been extremely effective in protecting the rights and interests of Arkansas broadcasting.

NCSA FUNDING
What is the NCSA program? NCSA stands for Non-Commercial Sustaining Announcement Program. It's an old FCC term indicating radio or television stations receive no revenue for the announcement. Instead, the revenues from an NCSA program help fund the Arkansas Broadcasters Association. Member dues—which are among the lowest in the nation—only provide about 5% of ABA's operating revenue. Most of that is used for legislative advocacy because NCSA funds cannot be used for that purpose. Most other member services listed in this brochure are funded by our NCSA Program.
HOW DOES NCSA WORK?
Government agencies and non-profit organizations that normally approach broadcasters for public service time request an NCSA Program. These organizations, which operate in the public interest, make a grant of funds to ABA. The ABA then requests broadcasters to run NCSA announcements voluntarily at no charge for the benefit of ABA and its programs. Announcements supplied by the NCSA sponsor are distributed by the ABA to participating stations. Stations run the announcements on an as available basis and send a monthly affidavit to ABA. Stations are requested to value the time provided based on their regular rates charged to advertisers buying the same time periods for cash. The association uses these figures to demonstrate to the NCSA sponsor the cash value of the spots delivered across the entire state by both radio and television participants.
The NCSA program provides a win-win result for ABA members whose association grows stronger and for the NCSA sponsor whose message is seen and heard statewide in all time periods and formats, reaching all demographic groups.
ABA NEEDS YOUR SUPPORT
The Arkansas Broadcasters Association needs both your membership and your participation in the NCSA program. Without its member support, there would be no ABA—no unified voice for Arkansas Broadcasters, no free or reduced-price convention, seminars and other member services, no advocate before the legislature and Congress and no venue for the state's broadcasters to network with each other about common problems and best practices.
If you're not a member, please consider joining. If you are a member, renew your membership.

Arkansas Broadcasters Association
2024 Arkansas Valley Drive – Suite 403
Little Rock, AR 72212
501-227-7564 or 1-800-844-3216
Fax: 501-223-9798
E-Mail: mail@arkbroadcasters.org
 

Print This Page